Female Championship Game Results: Rocky Mountain Raiders - 5, Saskatoon Stars - 4
---
---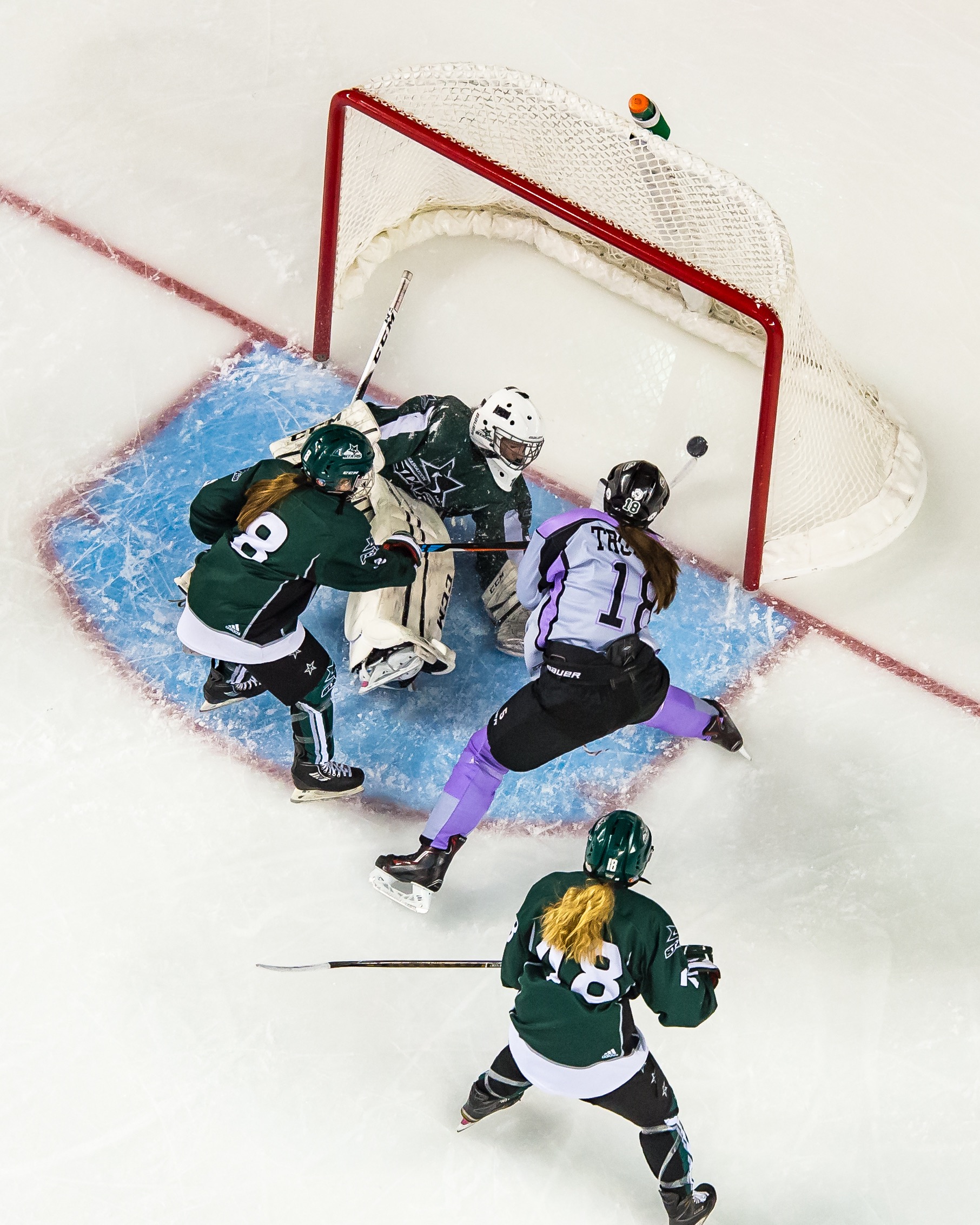 ---
Female Championship Game - Scotiabank Saddledome
Rocky Mountain Raiders - 5 Saskatoon Stars - 4
In a dramatic finish in the Female Championship game at the Saddledome, the Rocky Mountain Raiders needed overtime to pull out a 5-4 victory over the Saskatoon Stars.
Saskatoon's Abby DeCorby opened up the scoring with just over two minutes remaining in the opening frame. DeCorby deked left and then shot to the right into an open net as the goalie followed her across the crease. Rocky Mountain's Ciara MacDonald would answer back with just 42 seconds left in the frame, to tie the game at one, heading into the intermission. MacDonald took a pass from twin sister Mary MacDonald in the corner to fire a one-timer past the Saskatoon Goaltender from between the hash marks. Shots on the period were 8 to 7 in favour of the Stars.
Mackenna Parker of the Stars would score the only goal of the second 4:14 into the period, on a pass from Brooke Hausermann. Parker drove to the net and tipped in Hausermann's pass out of the corner to give Saskatoon a 2-1 lead. Second period shots were even, at 9-9.
Rocky Mountain would come out hot in the third period, as Ciara MacDonald would score her second of the game from a pass out of the corner from her sister Mary. The Raiders would then get their first lead of the final midway through the frame, as Breanne Trotter would score the go ahead goal, after setting up teammate Nicole Fry on a breakaway, and then skating hard to the net to tap in the puck after it stopped on the goal line.
With just over 5 minutes remaining in regulation, Julia Rongve would tip the puck into the open side of the net with assists from Shirley Grace and Hausermann, knotting the game up at three goals a piece. Rocky Mountain would retake the lead less than two minutes later, as Fry would snipe a one-timer into the top corner from between the hash marks, assisted by Trotter. Saskatoon refused to give up, as they turned up the pressure and Ashley Messier would take a shot through traffic from the top of the circle to send the game into overtime.
Just under four minutes into the extra frame, Rocky Mountain would put the game to bed as Rachel Weiss took a pass from Fry to pick the top corner from twenty feet out in front of the net. Saskatoon outshot the Raiders 30-29, but couldn't knock them down, as the tournament's top goaltender Stephanie Gross of Rocky Mountain, held on for the win.